NJIT Plans New B.S. in Data Science Degree Program in Fall 2021
Written by: Dean Mudgett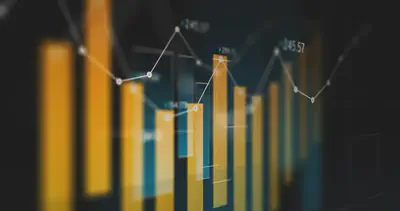 Responding to the surge in demand for technical skills in data science, NJIT plans to launch in fall 2021 a new Bachelor of Science in Data Science undergraduate degree, co-managed by the Ying Wu College of Computing Department of Computer Science and College of Science and Liberal Arts Department of Mathematical Sciences.
The program's two tracks — computing and statistics – will prepare students for careers in the burgeoning field of data science, which is the theory and practice of extracting information and structure from data, and then using it for adding value to the solution of a problem.
Typically integrated into software solutions, data science has many applications in health and medicine, finance, marketing, economics, genomics, social networks, cybersecurity, journalism and in practically any field where data is collected. Data science also plays an important role within computer science and mathematics, such as in machine learning and statistical inference, probability, linear algebra, computer programming, software engineering, data mining, high-performance computing and cloud computing.
NJIT already offers an M.S. degree program in data science. This typically attracts graduates of a computing undergraduate program looking to specialize and graduates of other STEM or business undergraduate programs looking to apply data science techniques to their field of choice.
Realizing that data science skills are now no less important than general software skills for modern computing undergraduates, the B.S. degree program will follow a structure similar to the general-purpose undergraduate computer science program, while introducing the basics of data science early in the process and focusing on this through a sequence of specially-designed courses. This will generate well-rounded graduates who benefit from the best of both worlds.
The new program will be one of the few undergraduate programs in data science to be offered in the greater New York area. Universities such as Drexel, Temple, Northeastern and Tufts recently established similar programs, given the exceptional demand for data science professionals.
Distinguished Professor David Bader, who led the creation of this new program, is also the director of NJIT's Institute of Data Science. The Institute brings "existing research centers in big data, medical informatics and cybersecurity together with new research centers in data analytics and artificial intelligence, cutting across all NJIT colleges and schools, to conduct both basic and applied research."
Bader said that he sees the creation of an undergraduate program in Data Science as a quantum leap forward for NJIT. "Data science is critical to national competitiveness, which is why we launched the Institute for Data Science and created our master's program. The National Science Foundation in a recent report stated, 'The ability to manipulate data and understand data science is becoming increasingly critical to current and future discovery and innovation'," he said. "The addition of a B.S program perfectly rounds out NJIT's data science offerings by helping to address growing workforce needs and giving NJIT students across all degree levels an opportunity to explore this exciting and dynamic field."
In the tri-state region and nationally, there is a critical and growing need for a workforce skilled in data science in industry, labs, and government. Glassdoor ranked data scientist as the best job in America for the past five years and LinkedIn listed data scientists as one of fastest-growing jobs for the past six years.
Developing New Jersey's data science ecosystem has also been a focus of Gov. Phil Murphy and the New Jersey Economic Development Authority. By increasing student enrollment from across the state, the greater New York area and nationally, graduates armed with a B.S. in Data Science will help address that demand.
The financial benefits of investing in data science education in the region are hard to overlook. A recent report from McKinsey predicts that data-driven technologies will bring an additional $300 billion of value to the U.S. health care sector alone. In a 2017 report by IBM, the tech giant predicted the need for analytics and data science positions to jump by about 364,000 positions by 2020.
"As we build this program, we have a wealth of insight into what the structure of a strong and competitive degree program should be, because of the expertise of our faculty in multiple facets of Data Science and our exposure to real data science challenges stemming from our research and interactions with industry," said Professor Eliza Michalopoulou, Chair of the department of Mathematical Sciences.
"The design of this new program has been informed by not only the work and experience of our own faculty, but also by the important work of the Association for Computing Machinery, the world's largest educational and scientific computing society, who launched the ACM Data Science Task Force to develop an undergraduate curriculum in data science," added Craig Gotsman, dean of NJIT's Ying Wu College of Computing. "As we work to implement our strategic plan to significantly grow the College of Computing in all respects in the next five years, the B.S in Data Science will be a critically important addition to our degree offerings. The faculty and I look forward to welcoming the first students into the program next fall."
https://news.njit.edu/njit-offer-new-undergraduate-degree-data-science-starting-fall-2021