IBM Unveils Linux-Based Supercomputer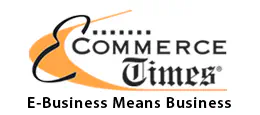 By Matthew Beale
IBM (NYSE: IBM) has edged yet another step away from Microsoft by working with the University of New Mexico to create a Linux-based supercomputer that will do more than just crunch research numbers.
If Big Blue has its way, the new Linux-powered Los Lobos clustering computer will significantly accelerate the range and capabilities of e-commerce operations while reducing costs dramatically.
Linux-based servers have been moving into the market for e-commerce solutions where, according to experts, a growing number of businesses are recognizing the benefits of open-source versus the proprietary model used by such operating systems as Microsoft's Windows.
Set for release later this year – possibly as early as April – the 512 processor-driven Los Lobos could also be deployed for database hosting and e-mail functionality.
IBM, Linux and E-Commerce
Big Blue began seriously moving on Linux last year, administering its ServerProven Solutions program in order to test software compatibility with Netfinity servers for vendors that support the open-source Linux platform. "The validation provided by the ServerProven program helps give customers additional confidence to deploy Linux," observed Sandy Carter, director of IBM PartnerWorld for Developers, Netfinity brand.
In February, IBM issued a spate of announcements that could have a significant impact on e-commerce professionals and the open-source community, including an initiative to foster open-source development. The computer industry titan now offers versions of its software – at no cost to commercial developers – to initiate what it hopes will become a new class of Linux applications.
Tapping into its strategic partnership with Linux vendor Caldera Systems, Inc., IBM distributes an application developer's kit, which offers messaging, collaboration and dynamic Web application serving capabilities. The kit also includes Java technology and tools for application development, a relational database for managing information and a Web application server for tasks such as Web publishing.
IBM also worked to boost the e-commerce features of Caldera's OpenLinux eServer 2.3 package release, bundling its WebSphere Application Server and VisualAge products.
Clustering Benefits
IBM, which recently announced several supply chain management initiatives to assist mid-sized business-to-business (B2B) e-commerce companies, is certainly not the only player in the Linux supercomputer game.
In January, IBM strategic partner TurboLinux announced the release of its enFuzion clustering technology that is designed to transform a company's network of Linux, UNIX and Windows servers and workstations into a supercomputer.
enFuzion, typically utilized for modeling complex problems, is also designed to accelerate application calculations by more than 100 times, and supports Linux, HP-UX, IBM-AIX, SGI Irix, Solaris, Tru64 and Windows NT platforms. AMP Asset Management and JP Morgan were early enFuzion adopters.
Clustering utilizes multiple linked servers that operate as one machine and is user transparent. If one server fails or crashes while processing a user's request, another in the cluster is made available within a very short period of time.
According to TurboLinux, Linux-based systems are being widely used for enterprise applications such as print, file and Web servers. Current developments represent a Linux penetration for the first time into higher-end computing environments, such as high-traffic e-commerce Web sites.