CSE Chair David Bader Named Editor-in-Chief of ACM Transactions on Parallel Computing

School of Computational Science and Engineering Chair and Professor David Bader has been named Editor-in-Chief (EiC) of ACM Transactions on Parallel Computing (ACM ToPC).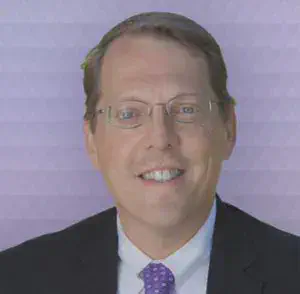 ACM Transactions on Parallel Computing is a forum for novel and innovative work on all aspects of parallel computing, and addresses all classes of parallel-processing platforms, from concurrent and multithreaded to clusters and supercomputers.
"I am excited for this opportunity to operate as the Editor-in-Chief of such a prestigious publication for a three-year term. I am a founding board member of ToPC, and follow the founding EiC, Phil Gibbons, in this role," said Bader.
Bader's term of appointment formally begins November 1.
Bader is also a Fellow of the IEEE and AAAS and advises the White House, most recently on the National Strategic Computing Initiative. He is a leading expert in solving global grand challenges in science, engineering, computing, and data science. He has co-authored over 230 articles in peer-reviewed journals and conferences and has presented significant contributions to the field of parallel computing; aligning his history and passions well to this new role.
"The nominating committee selected Professor Bader as the second EiC of ACM ToPC among several exceptionally well-qualified candidates," said Nominating Committee Chair and Professor at the University of Maryland Institute for Advanced Computer Studies Uzi Vishkin.
"We are expecting him to solidify the standing of ACM ToPC as the flagship ACM journal on parallel computing and for taking the journal to new heights."
https://www.hpcwire.com/off-the-wire/cse-chair-david-bader-named-editor-in-chief-of-acm-transactions-on-parallel-computing/