Bader chosen for 1998 NSF Engineering Education Scholars Program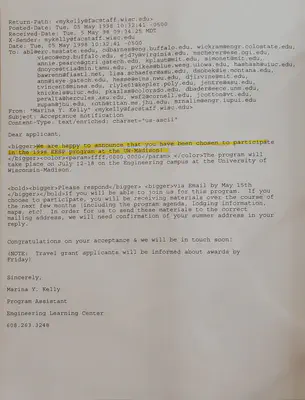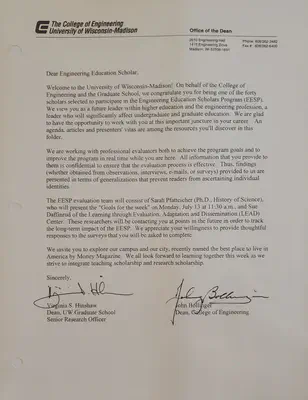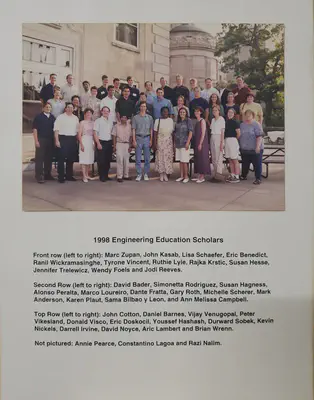 We are happy to announce that you have been chosen to participate in the 1998 EESP program at the UW-Madison! The program will take place on July 12-18 on the Engineering campus at the University of Wisconsin-Madison.
Congratulations on your acceptance & we will be in touch soon !
Sincerely,
Marina Y. Kelly
Program Assistant
Engineering Learning Center